Coin timers enable facility managers to remotely charge for and regulate the use of their facilities / resources.
Abberfield coin timers:
Put owners / managers in charge of their facility
Create income
Allow for charging prior to use
Help preserve our environment
Are user friendly
Allow selection and setting time of use
Have the option to display time remaining
Are operated by tokens or coins
Application
Abberfield Coin Operated Time Switches are used to control the provision of facilities.
The insertion of a coin, switches an electrical circuit that will either control the appliance directly (such as washing machines) or turn on utilities such as lights, gas or water (flood lighting, barbeque or showers).
Typical applications include:
Public showers (controlling total water supply or limiting supply of hot water)
Flood light control (playing fields)
Tennis court and squash court lighting
Laundry Equipment (washing machines, clothes dryers etc.)
Barbeques / stoves (gas or electric)
Air conditioners
Electric irons and hair dryers
Pressure and stream cleaners
Car wash and vacuum cleaners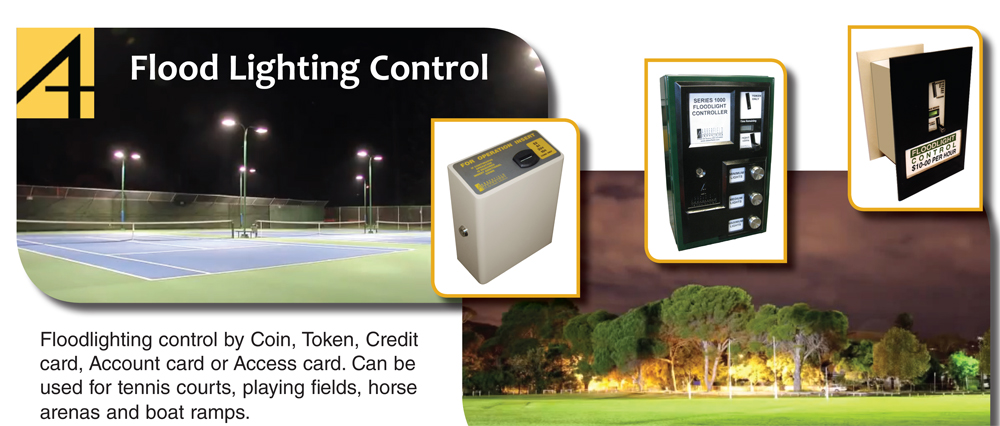 Product Specifications
Abberfield coin timers cater to a range of payment and installation options.
The 10 series are designed to mount on a wall or appliance surface
The 20 series are designed to build into a machine or into the wall housing
The 22 series is for multi-denominational use
For each of these series this is a wide range of variations or accessories to better cater for particular needs, such as weather hoods, stainless steel covers in wet areas and 'time remaining' displays.
Technical Specifications
Abberfield Coin Timer technical support literature is generally indexed by the equipment model number.
Information provided is intended for installation and service, but usually includes expanded specification.
Series 10 Coin Timers (designed to mount on a wall or appliance surface)

Series 20 Coin Timers

(designed to build into a machine or into the wall housing)
Series 22 Coin Timers (for multi-denominational use)
Electronic Awareness